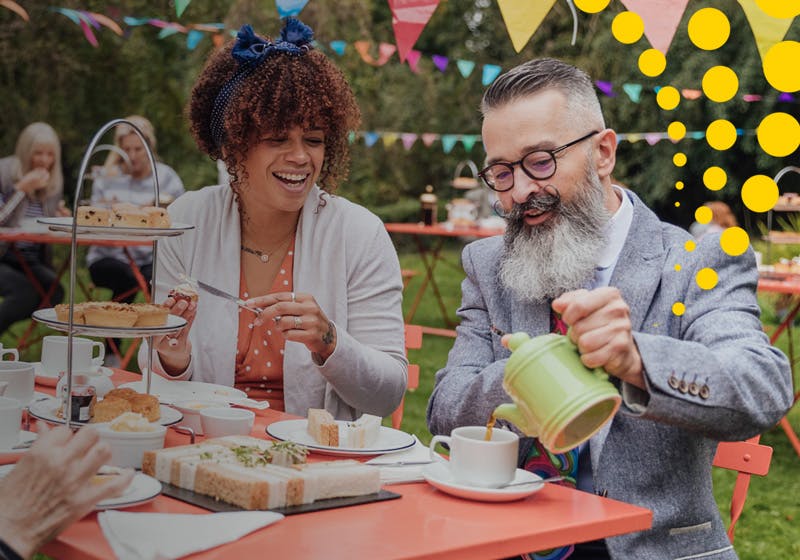 We are delighted to have Morrisons as our headline sponsor of the NHS Big Tea again in 2022. Morrisons have been supporting NHS Charities Together since 2020, raising funds through their colleagues, customers and suppliers to help our NHS go further. 
This year, Morrisons will be bringing together top brands for an Every Pack Gives Back event in store with various products in their cafes and stores donating a portion of the price of their packs to NHS Charities Together. Make sure to visit your local Morrisons between 13th June and 10th July to stock up on your Big Tea essentials and support NHS Charities Together just by doing your shopping. 
Morrisons will also be fundraising in their cafes and stores, and giving you the chance to make a donation when shopping in store and online so make sure to join in the Big Tea fun at your local Morrisons store or look out for how you can support when doing your online shop. 
Our friends at Morrisons have also created some fantastic recipes for your NHS Big Tea event, which you'll be able to download from this website soon! 
No Big Tea is complete without a great tasting cuppa, and we're delighted to welcome PG tips as an official sponsor of the NHS Big Tea in 2022. Originally launched in the UK as a loose-tea leaf, PG tips have been bringing people together over a cup of tea for almost 100 years.  
PG tips will be donating 5p per pack sold of Original 160 Tea Bags in Morrisons stores and online from 13th June – 10th July* – make sure you stock up to make your event tea-rrific!  
You'll also be able to check out some of PG tips' delicious iced tea recipes soon. 
*up to a maximum of £5,000